ZDF – Wir Nachkriegskinder
Illustrations for the broadcast on ZDF (second german TV) named "Wir Nachkriegskinder" in which German celebrities tell their story during and after WW II. The illustrations were lateron animated with parallax effect.
Scenes with memories of Ingrid van Bergen searching a job in Hamburg/Große Freiheit in 1962.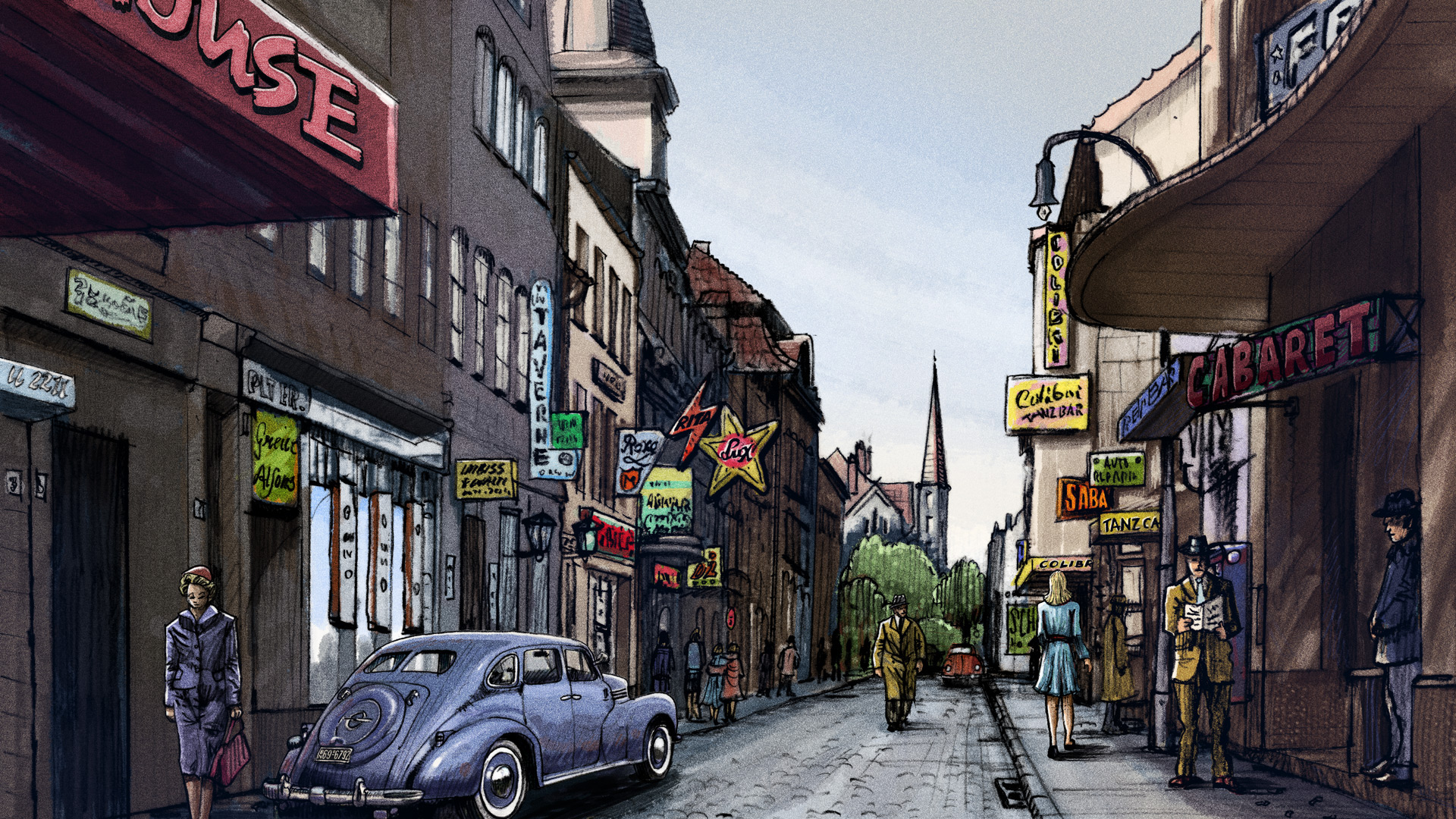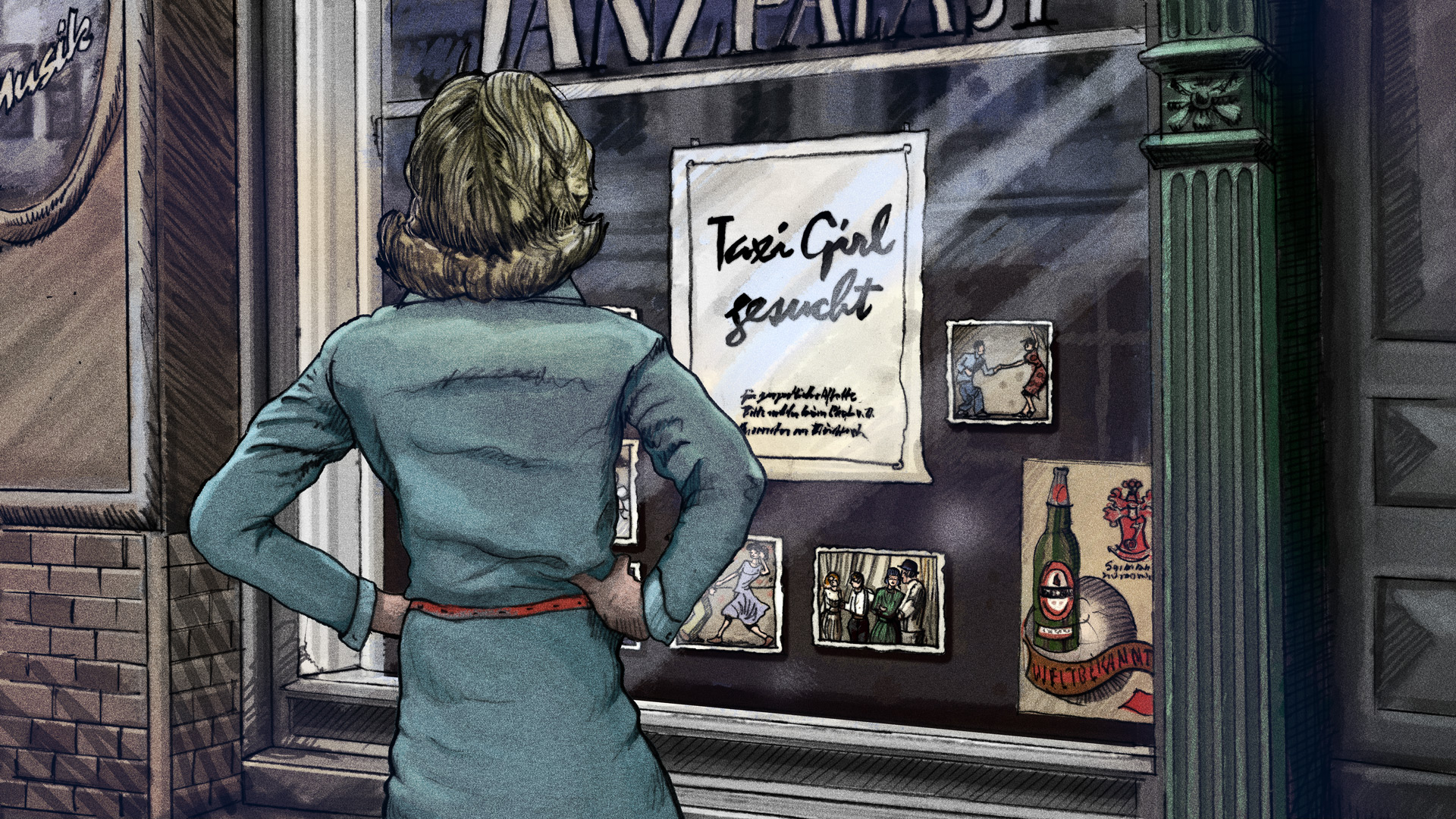 Scenes with childhood memories of Peter Sodann when his father left for war and died.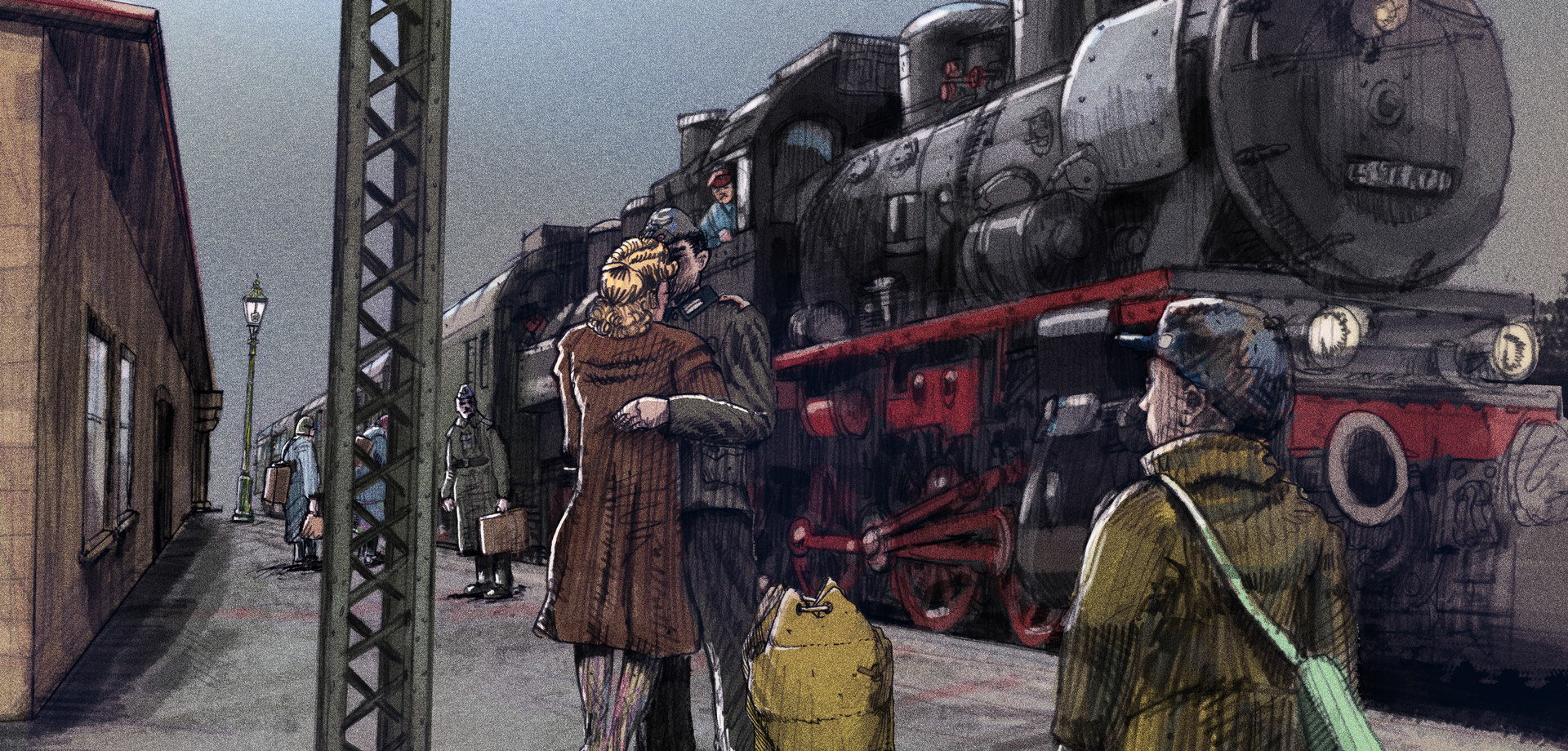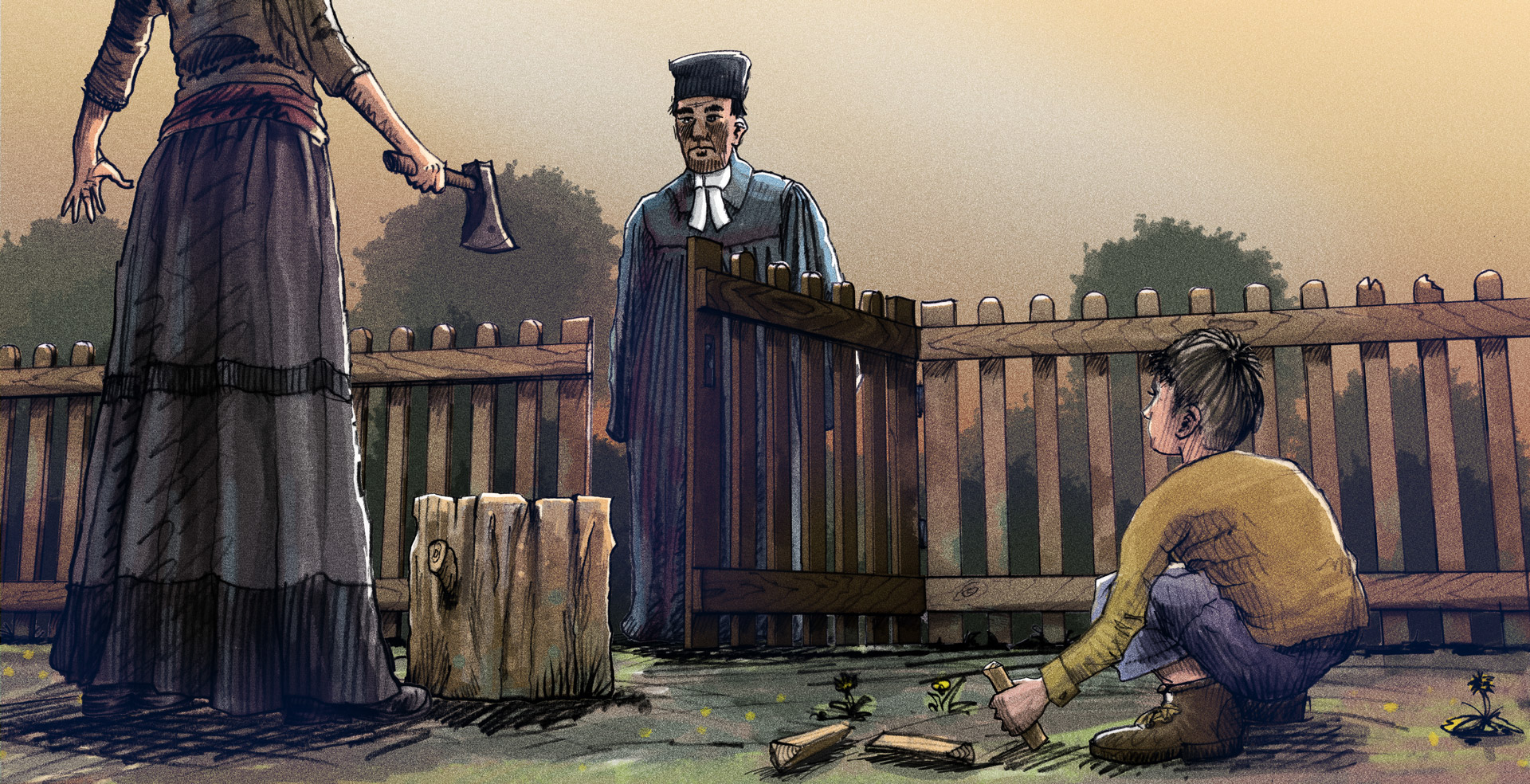 Memories of Veruschka Gräfin von Lehndorff when she was a young model. People were disturbed by her modern look.